Royal Bank Supports Autism Centre To Improve Teaching And Learning
Source: Modern Ghana
URL: https://www.modernghana.com/news/662833/1/royal-bank-supports-autism-centre-to-improve-teach.html
The Royal Bank Foundation has refurbished the Autism Centre in Accra and donated GHC20,000 to Autism Ambassadors Ghana led by Alice Mamaga Akosua Amoako, to improve teaching and learning among autistic children.
This was at the end of year party at the Autism Centre held by Autism Ambassadors Ghana with the Royal Bank supporting.
This gesture follows projects to promote a high level of Autism awareness and also help to improve the lives of children living with Autism in Ghana.
Currently, in Ghana, children with Autism in most communities are neglected. This is due to lack of awareness on Autism for the society to understand the need to accept children living with Autism, inadequate Autism-Support centers in the country, inadequate Special-Needs professionals to assist children living with Autism and no information channels for parents and the society to get information or assistance on Autism.
Consequences of these problems on children with Autism includes less opportunity for the kids to function in social activities, potentials and abilities of the children are not well improved and poor healthcare assistance for children living with Autism.
According to Mr. Kwame Baah Nuako, Royal Bank's Senior Vice President Marketing Research and Corporate Affairs, next year, the Royal Bank would expand its support to the center in different forms to further improve learning.
"We will be donating computers, iPads among others to help the centre; The royal bank as part of its Corporate Social Responsibility provided 42 boreholes to deprived communities across the country to help the beneficiaries to access good drinking water," Mr. Baah Nuako said.
He further added that the bank is left with 18 more boreholes to construct in the Upper East region to attain the 60 borehole targets.
"Next year, we will hold school quizzes, competitions, programs and health issues to test brilliance of school kids," Mr Baah Nuako hinted.
In an interview with Alice Mamaga, she bemoaned the lack of funding that has always been a big deal as part of efforts to intensify Autism Awareness projects.
She was highly grateful to the Royal Bank for the immense support and contributions.
"This is an annual event that we do, and Royal Bank has always been there so we thank Royal Bank for this support. It is not easy at all to embark on this project since people hardly care for autistic children," she said.
The AUTISM AMBASSADORS OF GHANA an organization that brings together various individuals, students and volunteers to promote Autism awareness and also to help improve lives of children living with Autism, has began the new phase of their Autism Awareness Projects.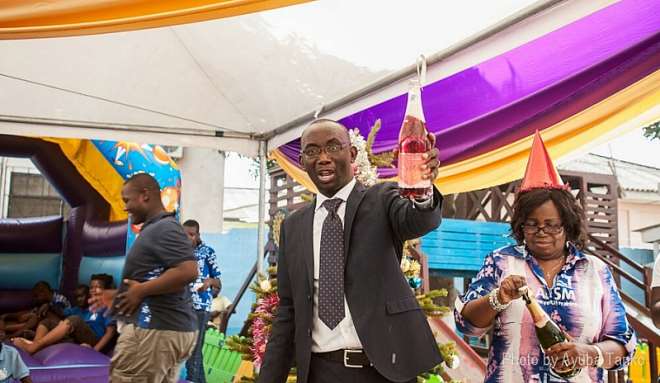 2015-12-18 120332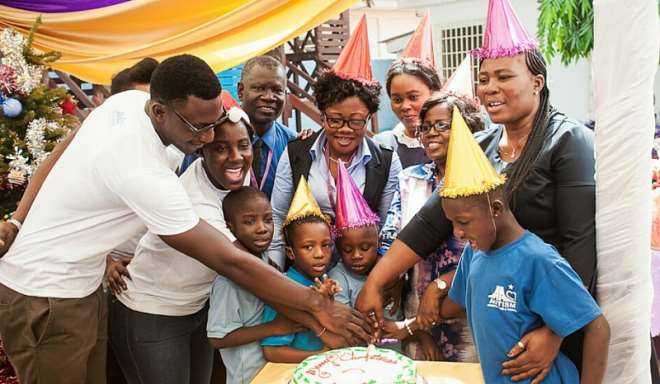 2015-12-18 121009